"Good artists copy, great artists steal" - Pablo Picasso
Early on Saturday morning Edith Bowman played the new single by Plan B, Ill Manors, on her Radio 1 show. I'm a bit of a fan of Plan B….I'm not fanatic about his songs necessarily, but I follow him on twitter, and he may be the hardest working man in music. I've seen interviews with him and his lack of media training is a tonic. He's a mouthy raconteur and a bit of a geezer, and I'm a sucker for that stuff. Also, his taste in string samples is impeccable.
I was surprised at my own reaction to his latest oeuvre though….it seemed to me, message aside, unusually powerful. The samples beneath the anarchic rapping were familiar, and brilliant. After a a couple of verses, I realised they were in fact, from Shostakovich's 7th Symphony, a.k.a Leningrad Symphony (the section used can be heard here, from 5:10). My estimation of Plan B increased a few notches, as I am not an expert in classical music by any stretch, but Shostakovich is in my top 5, maybe even top 3 composers. You'd have to have a heart of stone not to be moved by Shostakovich, particularly his wartime stuff. He lived through horrific tragedies, and you can hear pain in almost everything he wrote. I won't bore on about the details, but by the time his 7th symphony had been written, he'd dealt with all KINDS of shit, namely, having to compose under Stalin's regime, whilst his friends and mentors were being persecuted, or starving to death in concentration camps. And any Shost fans out there will cite The Leningrad as a corker, if a bit long (an hour and a quarter). There's loads of controversy about what the 7th Symphony represented and whether or not he wrote it before or after the 2nd world war, or if it criticised Stalin or the Nazis. Whomever it was directed towards, Shost's 7th was a brutal condemnation of totalitarianism. When I heard Plan B's lyrics about hugging a hoody and the closures of youth centres leading to rioting and schoolyard stabbings, I thought he was drawing parallels between the horrors of the 2nd world war and the horrors of Cameron's "broken Britain", using the work of Shostakovich to illustrate his point. I may have been overthinking it….

Ah yes I was. Googling "Shostakovich string samples", I found the German hip hop artist, Peter Fox, born Pierre Baigorry.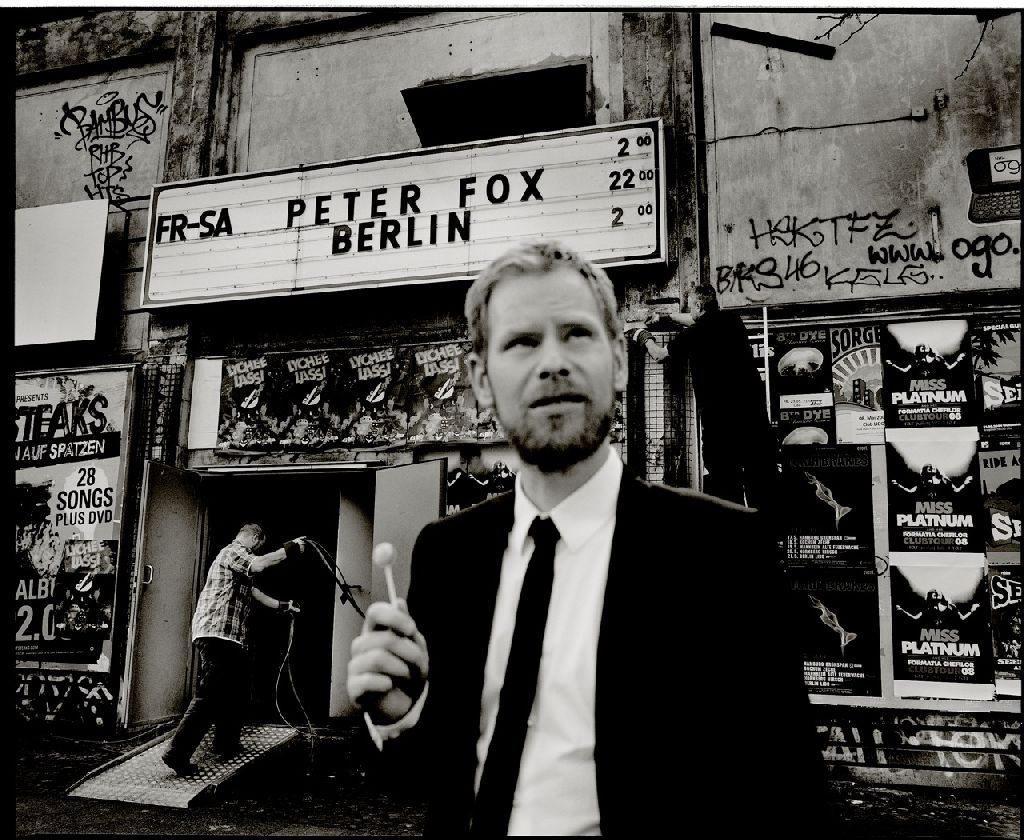 His song, "Alles Neu" (Everything New), used these samples in 2008. Just as I was getting outraged about Plan B's blatant plagiarism, I heard an interview with him, accrediting Fox for the backing track, which he was able to use freely as Fox is signed to Warner's German sister label. "Alles Neu" has a pretty sinister vibe as well - and not just because of Shostakovich's compositional wartime pathos. The video sees Fox (a.k.a. Enuff) rapping (in German, which takes some getting used to), in several nightmarish scenarios. Surrealism is the order of the day, as he cooks inexplicable pancakes, watched by a quartet of monkey masked drummers. He abandons his rolling pin (literally) and does a bit of dad dancing in a floral apron, before burning down his house, drowning his goldfish and disposing of his old clothes in a German dustbin. Suited and booted, he performs backed by a full symphony orchestra, all wearing fucking scary monkey masks. The musicians huddle together on stage, obsessively playing the Shostakovich motif, whilst Fox, playing a baffling miniature grand piano shouts, amongst other things, that he "looks better than Bono". No shit. I've read the translation of Peter Fox's lyrics a few times, and to be honest, I can't really make out what he's trying to say. At one point he mentions "If I smoke hash again, I'll hack an axe into my leg"…before celebrating "everything new". Maybe it's about drug addiction. Because that video is like a bad trip, to the Planet of the Apes.


In hip-hop, the sharing of samples is standard practice. String samples are ubiquitous now, they are so readily accessible. As I'm trying to make a living as a freelance cellist, I know this is an utterly biased argument, but hear me out; on one hand, the thousands of samples available online facilitate anyone over the age of five with a computer/ipad/iphone to make music, which is a good thing. On the other, massive artists like Plan B sharing with Peter Fox, compromise the message of what they are trying to say lyrically, because the music is no longer unique. Am I the only one that thinks that interchangeable rhymes over identical tracks for two different audiences smacks of "hip hop by numbers"? Whatever is happening lyrically, it is the track beneath that creates the atmosphere and it is woefully rare that you see that track performed live. And I should know, I've mimed behind many a hip hop artist.
Last November, I was lucky enough to be in the string section that accompanied all kinds of artists for Gary Barlow's Children in Need Rocks concert in Manchester. We played live string arrangements of pre released songs for Jessie J, Snow Patrol, Elbow, Gary Barlow, N Dubz and some others whose names escape me. When we were booked, the fixer (bloke/lady who calls you up and offers you the work; if you're not careful, the fixer becomes the gate keeper of your musical destiny) said, "It's a big one, Lady Gaga, Coldplay…" at which point several of my young comrades nearly fainted with excitement at the prospect of playing Viva La Vida live. Everyone knows that string part. Coldplay had also just released Paradise, which has lush string scoring in it. Because Coldplay are hugely busy and probably, let's face it, a bit anal about their live show, they decided to perform Viva La Vida and Paradise, their two most string heavy songs, with pre recorded samples. A live string section of 30 session players sat alongside them like lemons, instruments down, whilst they performed. We were right there. Viva la Vida has about 4 notes in it. Some of the top players in London were in that string section, we could have managed it on no rehearsal whatsoever. We were all mic'd up, ready to go, but Coldplay's people thought it was a risk to play live. Yawn.

Pablo Picasso said "Good artists copy, great artists steal". Which was all very well. After all, he didn't live in a time when The Jonas Brothers think it's acceptable to cover "Take on Me" by A-Ha live on Dancing with the Stars. Plan B said in his radio interview yesterday in defence of lifting an entire backing track from another artist, "It's hip-hop. It's all about the words", which may be true. But there is a fine line between innovative reinterpretation of someone else's work, and artistic laziness. Plan B may have just crossed it.