My Year Trying Not to be a Cellist
Ok so at least nine people have read StrungOut over the last few days, and I have thus far received no "you're shit, go home" type comments, which is nice. Thanks to my facebook friends that have said encouraging things, I am going to keep writing.

So one of the reasons I started StrungOut, was so I could tell people about the reality of what it's like being a jobbing musician. Being a musician sometimes feels like a non-job, particularly if you are freelance. I know this because for a brief period when I was trying not to be a cellist, I tried to hold down "normal" jobs. I temped in public sector administrative roles, and whilst at the time I was pretty unhappy, it really opened my eyes.


My first job was almost Alan Bennett-esque in terms of grimness.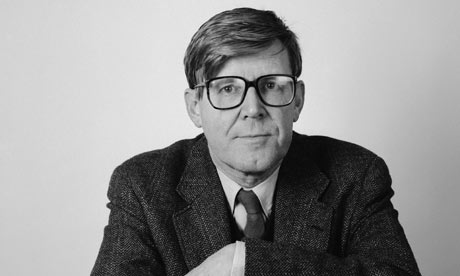 I had stopped playing and was unemployed, living with my father near Birkenhead. I was broke, I was a bit mental (will explain this in due course) and had no idea what I was doing, so I signed on, which is something I never dreamed I'd do. Every two weeks, I went down to the job centre in Birkenhead (which for anyone who doesn't know it, is on the Wirral penninsula, directly opposite Liverpool. I spent much of my childhood in Stockport, so I won't throw stones, but it's a bit grim. And, given its proximity to the River Mersey, very windy.)
The kindly large bosomed woman who authorised my dole money took a shine to me, and suggested I apply for a job there, in the job centre. In the state I was in, it was like she'd thrown me a lifeline, and I ended up working on the "New Deal" floor, as an admin assistant and receptionist. Unlike many of the students I studied with, I worked all the way through college in a bar in Manchester so I had plenty of experience dealing with difficult, often drunken members of the public, so I wasn't worried about that. It was however, the first job I'd had that consisted of data entry, photocopying, answering the phone to irate people raging that their benefit had stopped, and booking conference rooms for cleaning companies recruiting scores of Eastern Europeans who spoke next to no English. I had beaten quite a few other applicants to that post, and my job was quite coveted. But fuck, was it boring. The stuff I was required to do was pretty repetitive and mundane, in theory, I was more than capable. I had a degree, (just), and A levels and a private girls' school education, I could surely input a few statistics into Excel right? WRONG. In my defence, I was not right in myself at the time, my brain was in flitters, I felt like I'd taken 10 mogodon most days anyway. However, I had truly lovely coworkers, who looked after me and covered for me and gave me utterly undeserved great references. So when I was a bit stronger, I moved to London (for a boyfriend, natch) and managed to temp some more, firstly in Clapham Junction, for social services.
This job was even more menial, and I again struggled to adapt. My job was to make placement history files for all the children under the Primary Care Act who were cared for by the centre's hugely stressed, overworked social workers. Being "the temp" in that kind of environment means that you are at the very bottom of the food chain. I was there to do one job and one job only:use an antequated computer system and huge, old paper files, to compose a comprehensive history of where children of abusers, drug addicts and the mentally ill had been placed. Some of them had moved thirteen times in a year. It was harrowing going through all their case histories. Still though, the drudgery of turning up to the same place every day, getting my coffee at the same time from the same barista, sitting at the same desk doing the same thing over and over……it was a shock to my classically trained system. I kept thinking "how did this happen?" The plan was for me to be performing and spending my days discussing phrasing and articulation with some like minded artistes….what was I doing? That contract ran out after a few months and I started work as the worlds' worst receptionist in a tower block in Vauxhall, for the NHS.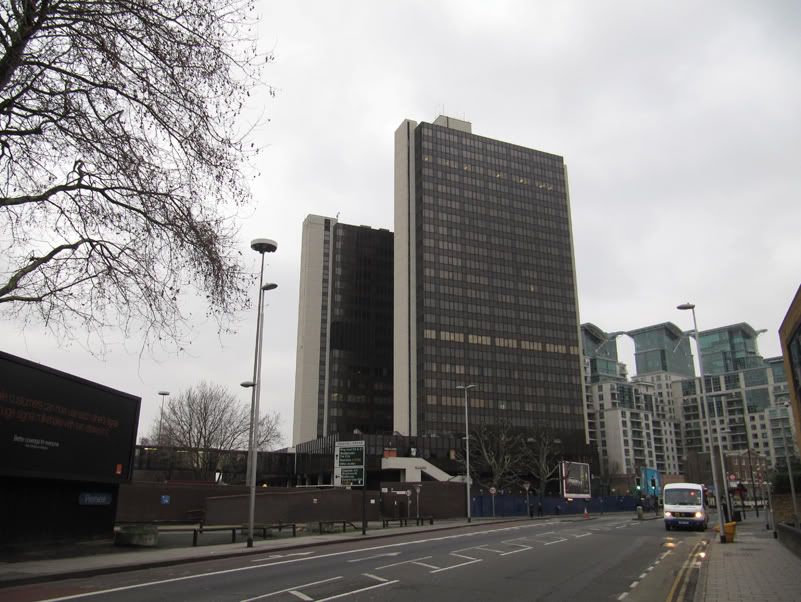 I learnt a lot there, namely, that I was a truly diabolical receptionist. It was soul destroyingly dull and yet the responsibility was terrifying. I had to book flights, hotels and meeting rooms for Doctors attending conferences. It was my duty to order my colleagues' stationary (a new stapler often constituted a monthly highlight so if it didn't arrive, I was in deep shit.) If I messed up a flight booking, delivery, double booked a room, I was in terrible trouble with lots of doctors, who were all frightfully pompous and treated me like I was an idiot. And I felt like an idiot. Luckily, I was fired after about three months and moved to my final shit temp job, which was just about the worst temp job I could have ever hoped for.
The best thing about it was that it was part time and by this time, I'd decided that whatever reasons I had for not playing the cello, they couldn't possibly be worse than the sheer horror of being an admin slave. For quite a while, as my quartet was starting out, I worked as a parking permit processor for Wandsworth Borough Council, from 9 until 2, every day. The quartet rehearsed in the afternoons and evenings. I worked with a few nice people, and my head had started to normal out a bit by this time, so it wasn't as horrifying as the previous two London posts, but I shit you not, I saw the WORST jobsworthery (this isn't a word. It should be) of my entire life in that office. As a temp I escaped a lot of it, but there was trouble if you were one minute late, if your uniform was creased, if you made any kind of a mistake there were fairly severe disciplinary consequences. The middle managers, our bosses, were such humourless gits, they got a real kick out of the tiny bit of authority they had, so they used it generously. I also was harassed by an odd man who decided I was the love of his life when I worked there (he'd been processing permits for over a decade, which would destroy anyone's piece of mind, let me tell you), which was stressful.
My job in the Technical Services Dept. was to scan in permit applications and process them. That's it. Sometimes I dealt with customers on the phone, most of whom were suspicious and bad tempered. I worked with a number of voluptuous Nigerian women, who ate, no joke, left over plantain and curry at 8.30 in the morning and accused me almost daily of having anorexia. They were like mother hens, laughing loudly on the phone to the customers and looking after me. Sometimes I go in there to get my parking permit, and they're all still there, keen to know how I'm doing. There were some young guys there who are really ambitious too. There was a young lad, Vince, who was an avid Michael Jackson fan and he was hilarious. He was the office baby, and sang and danced all day long, which looking back was vital to my sanity there. In his spare time, he dresses up as MJ and performs at open mic nights as an impersonator. He writes his own songs too. There was Michael, who travelled in from East London every day, played 5 aside 3 nights a week and was writing a gangster movie on his days off. The thing I found most remarkable about this job was that even when the work was soul crushingly boring, even whilst dealing with rude, abusive tosspots on the phone, my colleagues didn't complain. (This stoicism alas did not rub off on me.) And there were benefits; my knowledge of street parking legislation in Wandsworth is pretty comprehensive. I talked to all sorts of people on the phone, old people, young people, people who spoke no english, Bob Geldof (true story. He lives round here. His permit application was a fucking disgrace, to be honest) so I feel socially adept to deal with anyone, even proper weirdos.
The other thing, that I've been reluctant to surrender ever since my "gap year", was the regular, weekly paycheck. I find the financial insecurity of freelancing, particularly when you're starting out, really difficult to cope with. Hellish, actually. In London you have to earn at least 600 quid a month before you can eat, and when I first moved here, I had no playing work, noone knew who I was. I didn't go to college here, (that's not true, I was enrolled at the Royal Academy for 3 months before running back to Manchester) so I had to make connections from nothing, which at times has felt like wading through treacle.

I learnt things in my "sabbatical" that I never learnt at college or as an extra on an orchestral gig. Everyone I temped with was grateful for their job, and keen to hang on to it. Sometimes when I'm freelancing, you hear musicians piss and moan about the temperature, the coffee, the music, the conductor…I've done it myself. I can forget that even on a choral society gig in Cleethorpes, I earn more in a rehearsal and a concert than I did in three days of processing those permits. Every gig I do, especially on the rare occasions I don't enjoy it, I really try to remember how scanning the 100th parking permit of the day used to feel and on a good day I'm appreciative.